Skip to Content
Machine Tool Specialists
Mission Statement: "Enabling the companies and people that shape, build, and transform our World by meeting their machine tool needs with quality, affordability, and guidance; with a focus on doing what is right for our customers."
Since 1986, U.S. Industrial Machinery has been supplying high-quality industrial metalworking machinery to businesses large and small all across the U.S. At our Memphis, Tennessee facility we complete any necessary assembly, calibrate, test, and perform cosmetic upgrades of all  machines before they are delivered to our customers.  On average, our technicians spend about 20 hours on each machine. Our goal is to provide the most reliable machinery on the market at affordable prices, while backing our products with a one year warranty and offering our customers all the post-sale support they need by providing the original owner with lifetime, over-the-phone technical support and available travelling technicians should they ever be needed.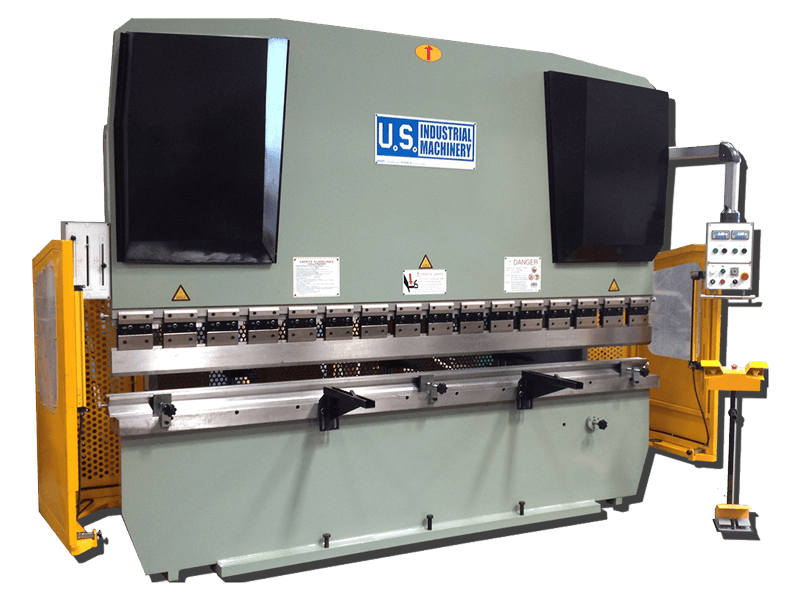 Assembly, Parts, and Support
We've sold several thousand machines throughout the U.S. and overseas in more than three decades in business. The attentiveness we offer our clients puts our reputation for customer service above all others in the industry. In addition to having a team of trained technicians working on each new machine, we have 5,000 square feet of warehouse space dedicated to replacement parts. Our machines use standard international electrical and hydraulic components, so finding the right part for you is never difficult. We offer a lifetime of support for troubleshooting and technical questions for the original machine purchaser, with field technicians available for on-site calls and training.
Serving All Industries Both Large and Small
Our diverse customer base is made up of small local businesses and nationally recognized corporations. We treat each one with the same dedicated customer service and support for our reliable products offered at affordable prices. No matter the size of the machine or how large your order is, every customer receives our lifetime tech support and a one-year warranty.  The wide range of customers who rely on our equipment include:
Major corporations, such as GE, Ford, and Sunoco
Privately owned businesses
Government and military facilities, including the Army, Navy, Airforce, Marine Corps and NASA
Locally owned and operated companies
Building the Machines You Need With the Support You Trust
U.S. Industrial Machinery is a locally operated machine tool supplier in Memphis, TN serving customers all across the country. When your business needs machinery for cutting, shaping, or drilling metal, you can count on us for affordable prices, quality products, and ongoing support to help you get the most out of your new equipment. Contact us for a quote today.